Jurassic World: Fallen Kingdom
(2018)
Database info powered by: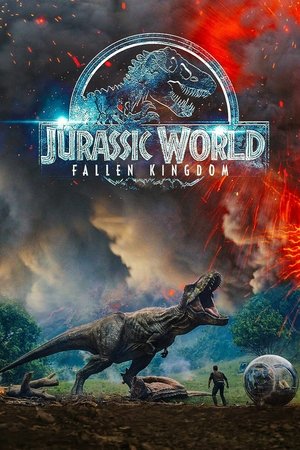 Jurassic World: Fallen Kingdom
(2018)
5.81
Rate
Plot/Story
Characters
Acting
Cinematography
Production Design
Soundtrack
Execution
Emotional Impact
Overview: Three years after the demise of Jurassic World, a volcanic eruption threatens the remaining dinosaurs on the isla Nublar, so Claire Dearing, the former park manager, recruits Owen Grady to help prevent the extinction of the dinosaurs once again.
Director: J. A. Bayona
Release Date: 2018-06-06
Genres: Action Adventure Science Fiction
---
The movie starts off with a whimper with an opening scene that is both predictable and not at all exciting. It maintains its flatline sensibility as Claire (Bryce Dallas Howard) makes her appearance along with two new sidekicks Zia (Daniella Pineda) and Franklin (Justice Smith) who are unremarkable but eventually grows on you. They are recruited by Eli Mills (Rafe Spall) to help rescue 11 types of dinosaurs that are currently inhabiting an island where the volcano is about to erupt and wipe out the entire species. Claire then locates Owen (Chris Pratt) to help track Blue who is the "piece de resistance" of the collection. Compared to the other Jurassic Park movies, this is by far the weakest in every sense. The plot is derivative, the tension is diluted, the suspense is lacking and the characters are just two dimensional. There is no interesting or new idea that the other Jurassic Park movies haven't already explored (and in a much better way!). Furthermore the dialogue is stilted. Even the ending is a rehash of other Jurassic Park movies only this time around, it was utterly lackluster. A forgettable rethread of a great movie.
By : Cockatoo 34 | Date : 7 months ago
---
Coming soon