Schitt's Creek
(2015)
Database info powered by: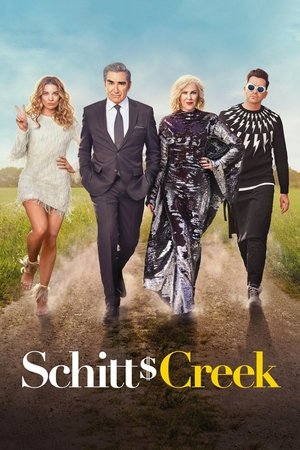 Schitt's Creek
(2015)
5.50
Rate
Plot/Story
Characters
Acting
Cinematography
Production Design
Soundtrack
Execution
Emotional Impact
Overview:
Formerly filthy rich video store magnate Johnny Rose, his soap star wife Moira, and their two kids, über-hipster son David and socialite daughter Alexis, suddenly find themselves broke and forced to live in Schitt's Creek, a small depressing town they once bought as a joke.
Release Date: 2015-01-13
Total Seasons: 5
Genres: Comedy
It took a few episodes to click but it finally did. This is a sweet, good natured show with some great character work. Catherine O'Hara is brilliant as an intimidating woman with a strange accent.
By : Mark Kulawik | Date : 2 weeks ago
---
Coming soon
Coming soon
Coming soon