Marvel's Daredevil
(2015)
Database info powered by: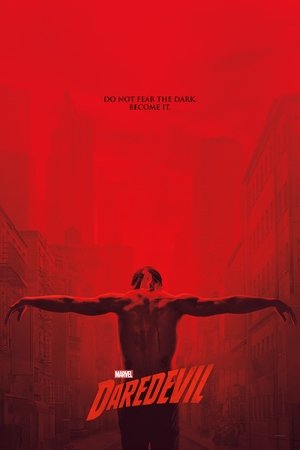 Marvel's Daredevil
(2015)
8.88
Rate
Plot/Story
Characters
Acting
Cinematography
Production Design
Soundtrack
Execution
Emotional Impact
Overview:
Lawyer-by-day Matt Murdock uses his heightened senses from being blinded as a young boy to fight crime at night on the streets of Hell's Kitchen as Daredevil.
Release Date: 2015-04-10
Total Seasons: 3
Genres: Action Crime
---
Hands down the best comic book hero adopted to TV about a child who gets blinded by a chemical spill and has heightened senses who grows up to become a lawyer, a hero and a crime fighting vigilante. It stays true to its original incarnation in comic books and Matt Murdock virtually comes to life played brilliantly by Charlie Cox. Its gorgeous tale is told in a slow burn that's visually enticing as it captures the mood, the darkness and the intricate layers presented in almost a romantic, menacing way that one can't help but be mesmerized. Strong supporting cast includes Elden Henson (plays Foggy Nelson), Deborah Ann Woll (of True Blood fame plays Karen Page) and Vincent D'Onofrio (Wilson Fisk a.k.a. King Pin) that adds depth to the wonderful, engaging script. A masterpiece.
By : Cockatoo 34 | Date : 6 months ago
---
Coming soon
Coming soon
Coming soon