Younger
(2015)
Database info powered by: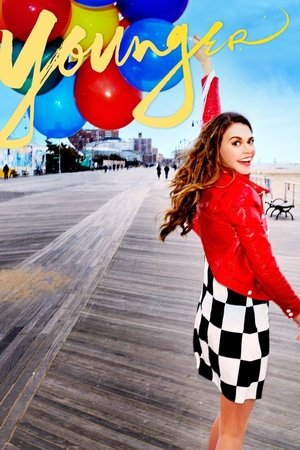 Younger
(2015)
8.88
Rate
Plot/Story
Characters
Acting
Cinematography
Production Design
Soundtrack
Execution
Emotional Impact
Overview:
Liza Miller, a suddenly single stay-at-home mother, tries to get back into the working world, only to find it's nearly impossible to start at the bottom at 40-year old. When a chance encounter convinces her she looks younger than she is, Liza tries to pass herself off as 26 and lands a job as an assistant at Empirical Press. Now she just has to make sure no one finds out the secret only she and her best friend Maggie share.
Release Date: 2015-03-31
Total Seasons: 6
Genres: Drama Comedy
For all you Sex and the City fans, the wait is over. Younger has arrived and has the same vibe but wrapped in a different package. It has basically all the same ingredients: Four strong willed yet different working women? Check. Funny, witty, zingers and one liners? Check. Set in the Big Apple? Check. Hot, male candies galore (Nico Tortorella, Peter Hermann, Charles Michael Davis)? Check. Check. Check! It's well written and totally relatable to anyone who has ever been discriminated at work due to ageism. Why not reinvent yourself? Make yourself younger and that's exactly what Liza (Sutton Foster) did after divorcing her husband and needed to make a living to pay for her daughter's college tuition. The story line just flows like honey as well as the crazy situations we find Liza and her pals Kelsey (Hilary Duff), Maggie (Debi Mazar) and Lauren (Molly Bernard) get themselves into. Part of the fun is seeing 40 year old Liza having to cope with 20-something year old problems. It's fun, hilarious, tender and totally New York (NYC and Brooklyn represented!). For me, the true star of the series is Miriam Shor (Diana Trout) who plays Liza's boss who steals the scene almost every time she's there. So, what are you waiting for? Tune into Younger and catch up with the gang. There's already 5 seasons of pure entertainment bliss waiting for you! You'll be glad you did.
By : Cockatoo 34 | Date : 8 months ago
---
Coming soon
Coming soon
Coming soon