Killjoys
(2015)
Database info powered by: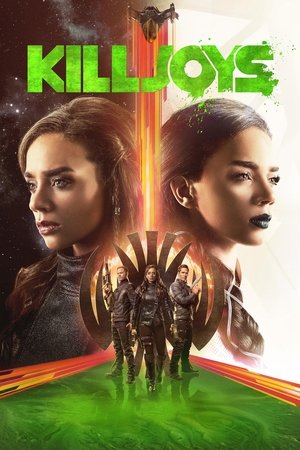 Killjoys
(2015)
6.75
Rate
Plot/Story
Characters
Acting
Cinematography
Production Design
Soundtrack
Execution
Emotional Impact
Overview:
An action-packed adventure series following a fun-loving, hard living trio of interplanetary bounty hunters (a.k.a. Killjoys) sworn to remain impartial as they chase deadly warrants around the Quad, a system of planets on the brink of revolution.
Release Date: 2015-06-19
Total Seasons: 5
Genres: Action & Adventure Sci-Fi & Fantasy
Smart, sexy, fun. This space opera has great characters, good acting, and a pretty good plot with some excellent twists and turns.
By : Mark Kulawik | Date : 2 weeks ago
---
Coming soon
Coming soon
Coming soon