Good Behavior
(2016)
Database info powered by: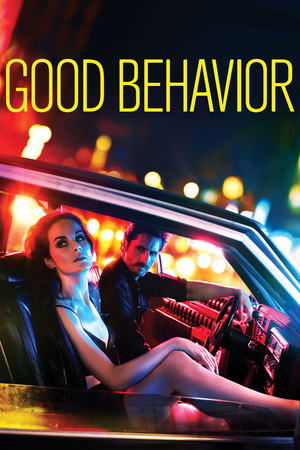 Good Behavior
(2016)
9.00
Rate
Plot/Story
Characters
Acting
Cinematography
Production Design
Soundtrack
Execution
Emotional Impact
Overview:
Letty Dobesh is a thief and con artist fresh out of prison whose life is always one wrong turn and bad decision from implosions — just how she likes it. But when she overhears a hitman being hired to kill a man's wife, she sets out to derail the job, launching her on a collision course with the killer, entangling them in a dangerous and seductive relationship.
Release Date: 2016-11-15
Total Seasons: 2
Genres: Drama
For a TV show that deals with the darker side of life where our main character Letty (Michelle Dockery - yes, Lady Mary of Downton Abbey fame) a recently released convict/thief/drug addict finds herself entangled with Javier, a hit man (played by Juan Diego Botto), it's surprising to see that there is a lot of heart and redeeming values that resonates through out due in part by the smart writing and great acting by the cast that also includes a parole officer (Terry Kinney from Oz) and FBI Agent (Ann Dowd from The Handmaid's Tale). Without revealing much of the plot, the story can get really heavy and depressing but it also soars as it explores the many facets of the human spirit when dealt with the cards our two unlikely pairs are handed. Letty is also a single mother of an adolescent currently being raised by her mother (Luisa Strus) who holds a grudge with her and is currently married to Letty's former classmate (Joey Kern). Whew! It's definitely a one of a kind show as it deals with many topics most are afraid to touch and surprisingly it's depicted with such honesty that you'll find yourself glued to the screen. The episodes by itself feel like a movie as it slowly reveals each of the character's secrets and makes for great, highly addictive entertainment. Stick with this show and I promise when you get to Season 2, Episode 4 ("I Think It's A Sign"), you'll be glad you did. I was literally clapping my hands at the end of this particular episode. Who does that watching TV? And as a bonus, the next episode, Season 2, Episode 5 ("You Could Discover Me"), Letty infiltrates a drag bar and passes herself as a drag queen. For all you Downton Abbey fans, this is just over the top. This is TV at its best. Michelle Dockery definitely deserves an Emmy for her raw, honest rendition of this character one can't help but root for.
By : Cockatoo 34 | Date : 8 months ago
---
Coming soon
Coming soon
Coming soon