The Tick
(2016)
Database info powered by: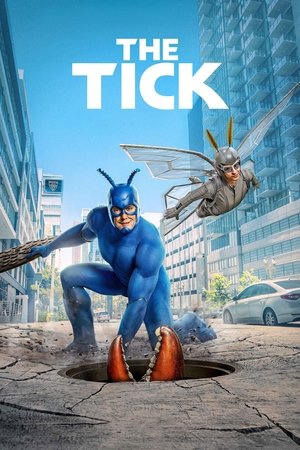 The Tick
(2016)
10.00
Rate
Plot/Story
Characters
Acting
Cinematography
Production Design
Soundtrack
Execution
Emotional Impact
Overview:
In a world where superheroes have been real for decades, an accountant with zero powers comes to realize his city is owned by a super villain. As he struggles to uncover this conspiracy, he falls in league with a strange blue superhero.
Release Date: 2016-08-19
Total Seasons: 2
Genres: Action & Adventure Comedy Sci-Fi & Fantasy
This is a great series about Heroes, Antiheroes, Villains, and Minions following their destiny. Surprisingly well plotted. The characters are colorful and a bit campy. Love the acting. Shout-out to Ms. Lint and Overkill!
By : Precious Moments | Date : 2 weeks ago
---
Coming soon
Coming soon
Coming soon