Harlots
(2017)
Database info powered by: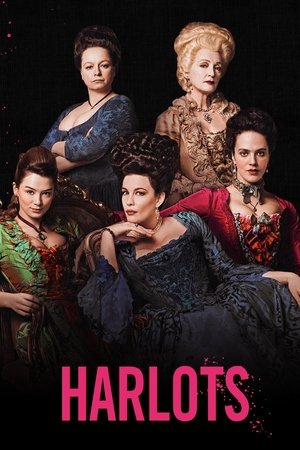 Harlots
(2017)
8.63
Rate
Plot/Story
Characters
Acting
Cinematography
Production Design
Soundtrack
Execution
Emotional Impact
Overview:
Brothel owner, Margaret Wells, struggles to raise her daughters in London during the 18th century.
Release Date: 2017-03-27
Total Seasons: 2
Genres: Drama
Intrigue, deception, backstabbing, kidnapping, murder, banishment, change of alliances, betrayals, revenge and lots & lots of sex set in London in the late 1700's. It's a tale of two houses, two whore houses with the two madams: Margaret Wells (Samantha Morton) and Lydia Quigley (Lesley Manville) at ends plotting the demise of the other. The writing is witty and compelling, the sets and costumes are magnificent and the acting is superb. Jessica Brown Findlay (Lady Sybil from Downton Abbey fame) who plays Charlotte Wells is the standout (along with the two madams) as she convincingly plays her character (a harlot) with such conviction as she commands attention whenever she is on screen. This show has it all: it's funny, it's sassy, it's dramatic, it's beguiling, it's surprising and enthralling. One can't help but be drawn to this series and its fabulous cast and find out what happens next. And you will want to know. A winner.
By : Cockatoo 34 | Date : 6 months ago
---
Coming soon
Coming soon
Coming soon