What We Do in the Shadows
(2019)
Database info powered by: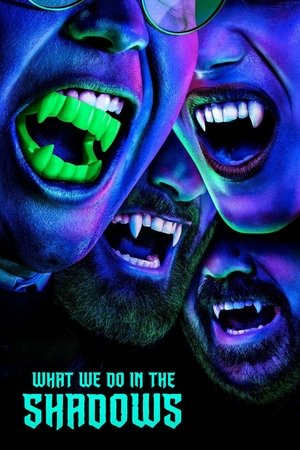 What We Do in the Shadows
(2019)
6.25
Rate
Plot/Story
Characters
Acting
Cinematography
Production Design
Soundtrack
Execution
Emotional Impact
Overview:
A documentary-style look into the daily (or rather, nightly) lives of three vampires in Staten Island who have "lived" together for hundreds and hundreds of years.
Release Date: 2019-03-27
Total Seasons: 1
Genres: Comedy
This is a very silly show about vampires. Some very funny character work, in particular, Nadja and Jenna (the "little turkey"). And Colin Ferguson!
By : Precious Moments | Date : 2 weeks ago
---
Coming soon
Coming soon
Coming soon