Spider-Man: Into the Spider-Verse
(2018)
Database info powered by: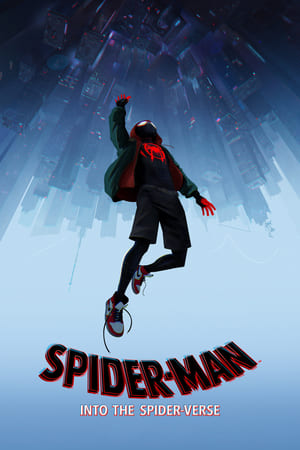 Spider-Man: Into the Spider-Verse
(2018)
6.50
Rate
Plot/Story
Characters
Acting
Cinematography
Production Design
Soundtrack
Execution
Emotional Impact
Overview: Miles Morales is juggling his life between being a high school student and being a spider-man. When Wilson "Kingpin" Fisk uses a super collider, others from across the Spider-Verse are transported to this dimension.
Director: Bob Persichetti
Release Date: 2018-12-06
Genres: Action Adventure Animation Science Fiction Comedy
Into the Spider-Verse is a unique adaptation of the Spider-Verse comic event and they clearly gave a shit, I just wish they reallocated where they applied their efforts. The animation is the easiest part to explain what I mean. Sometimes it looks like a 3D comic book some to life and other times it looks like a bad Robot Chicken sketch. In one scene they take the time to animate each shoulder movement to show Mile's breathing and then we get a fight scene where the animation is so jumpy that it looks like they are missing animation cells. The story is fine, but very cliche. The voice acting definitely seemed to celebrity over talent. There is no reason for Nick Cage to be in this film. He doesn't do a voice, he just reads his lines as himself with no emotion or inflection. The only reason they picked him seems to be for his meme legacy. It's their take on the Spider-Man multiverse, so they are free to rewrite an rearrange things as they please, but Jake Johnson is not Peter Parker. They make Peter a schlub and downplay everything that makes him Peter Parker. There are plot holes, but none so glaring as to be a real issue. My main problem is how slapstick and corny it is. The Sam Raimi trilogy was campy and captured that stupid comic feel, but this is different than that. I don't know if the PG rating limited them, but it was never funny. I could really only point out a handful of times where they were trying to be funny, but none of them landed. It's all like a parody of Mr. Bean sketch. "Oh no, my hand is stuck in her hair!" "Oh boy, aren't dad's embarrassing", "Fat boy fainted, best movie ever!" it's all so lame. I hated Spider-Ham since he first popped up in the comics, but he is a perfect representation of the shit sense of humor they have. Terrible dad joke puns and Loony Tunes prat falls are not funny. You can tell that they think they have made a comedic movie, but they really haven't. The soundtrack is awful too; it's a bunch of rap songs with corny lyrics that don't match the action or tone of the scenes, but are probably just there to sell their shitty soundtrack. I don't hate Into the Spider-Verse and I can see that about half of the crew cared about doing the characters justice. The message they push isn't some Axel Alonso,bullshit, but what Spider-Man in all of his/her iterations is really about, the power of one person and the corner-stone of his story, "With great power comes great responsibility." It weaves a diverse cast of characters (some certainly more important than others (seriously, why is Peter Porker here? I love John Mulaney and he works for the character, but he's filling the shitty "comic relief" character role but is neither comedic or even a real character)) without making the focus on how diverse they are. It's a fine film, but I wish they could make a PG Spider-Man film that doesn't feel like they focused on the PG much more than the Spider-Man. With better writers and more consistent animation, this could be THE Spider-Man film, but as it is, I'd put it in fifth after 2, 1, Homecoming, and Amazing Spider-Man.
By : Greg Mueller | Date : 2 months ago
---
Coming soon